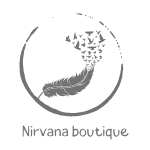 Pearl Eyewear Chain
60.00 SAR
Brand : نيرفانا بوتيك |nirvanaa.boutique
Full length is 70 cm.
Perfect for decorating reading glasses, prescribed glasses, and sunglasses.
Adjustable rubber handles, with silver metal files, are easy to install and unlock, allowing comfort when used.
Multi-use: A perfect face mask.
It works great with any size, thin or thick glasses as optical frames, medical glasses, sunglasses, reading glasses, and safety glasses.
5 in stock