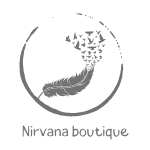 "Dur" Eyewear Chain
80.00 SAR
Brand : نيرفانا بوتيك |nirvanaa.boutique
Full length: 87 cm.
Perfect for decorating reading glasses, prescribed glasses, and sunglasses.
Adjustable rubber handles, with silver metal files, are easy to install and unlock, allowing comfort when used.
Multi-use: Perfect for face masks too.
It works great with any size (thin or thick glasses) such as prescribed glasses, medical glasses, sunglasses, reading glasses, and safety glasses.
1 in stock (can be backordered)