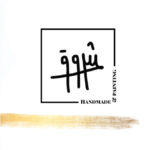 Concrete Coaster Vintage style
35.00 SAR
Brand : shorouqs art
Handmade and hand-painted Concrete Coaster
– Supported with cork pads on the bottom to protect the concrete and your tabletop.
– Coated with a protective layer to protect the painting and the base from liquids and other things.
– The colors used are acrylic colors.
– Safe to use as a coaster for your mugs.
1 in stock